We are Matthijs and Eveline, a Dutch couple who moved to Romania in March 2010. After working for a year in the city Cluj-Napoca in Transylvania, we settled in Maramureș, for us the dream we wanted to make true.

The love for Romania started with Matthijs, who first visited the country in winter 1992. From that moment he became more and more interested in Eastern Europe, visited Romania many more times and travelled through almost all the other countries in the region like Ukraine, Serbia, Moldova, Russia, Georgia and more. Matthijs 'used' Eastern Europe on a more professional base as well: he received a bachelor's degree in History (specialized in the history of Eastern Europe) and a master's degree in (Eastern) European Studies at the University of Amsterdam. To him, living in Romania is a great opportunity to be in an area where he's so fascinated about.

The first time Eveline discovered Maramureș while travelling through Romania, she felt like stepping back in time. For her this was truly exciting because she has been attracted to daily life history since she was a little girl. To her, living in Breb opens a door to a more satisfying, natural way of life. Inspired by the nature, animals and people of Breb she recently started illustrating the world around her which resulted in a new project: Eveline Bervoets illustrations. If you're curious, you can take a look at her website www.evelinebervoets.com. Eveline has a bachelor's degree of Fine Art in Education at the Amsterdam school of the Arts and through her painting she is able to combine the love for art and Maramures life.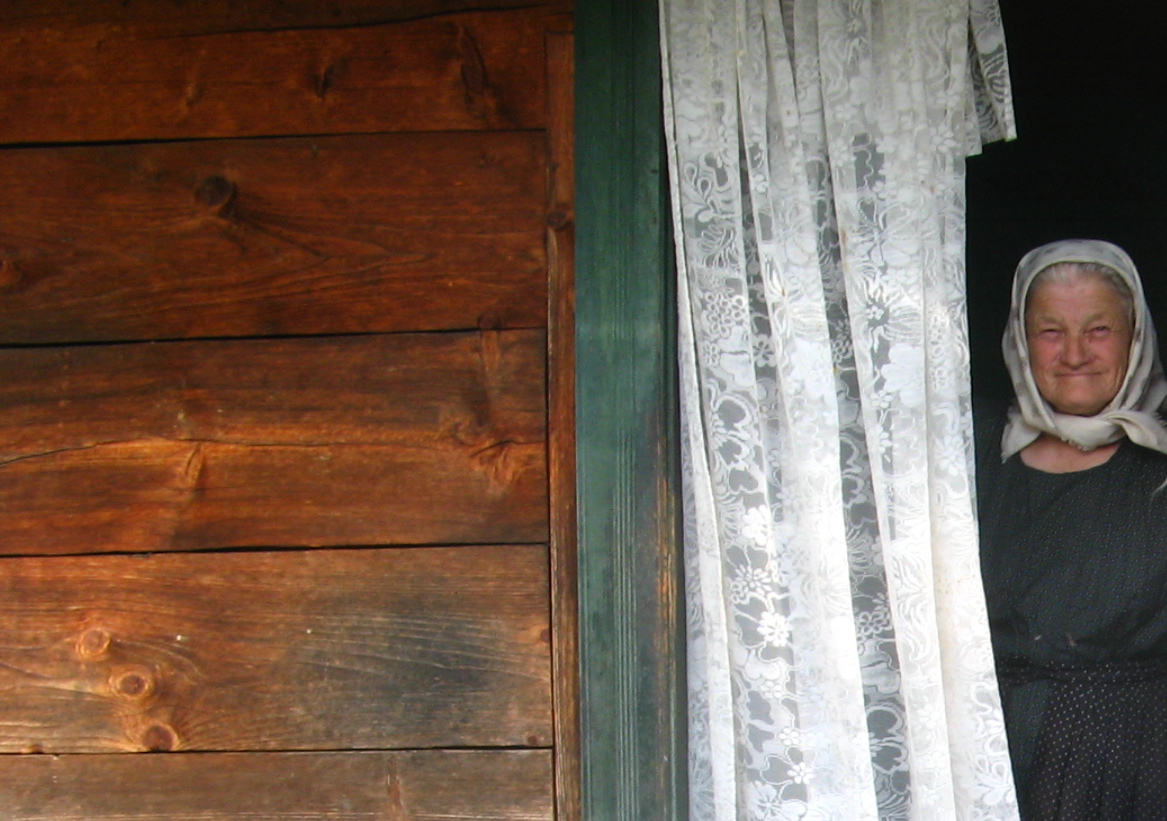 The former owner of our house and land in Breb is an old lady who built the whole farm together with her husband some fifty years ago. At some point the land and farm were too much for her to maintain on her own, but she couldn't say the place farewell yet. At the moment she's still living with us in her summerhouse, staying as long as she wants.
To us she is a great inspiration, while she knows everything about Breb and surroundings, we're hearing new stories about the place every day. Our 'Romanian granny', as we like to call her, is still working in her vegetable garden which she loves to do in summer. Unless her high age she's a very active lady and  when you come and stay with us you will meet her for sure!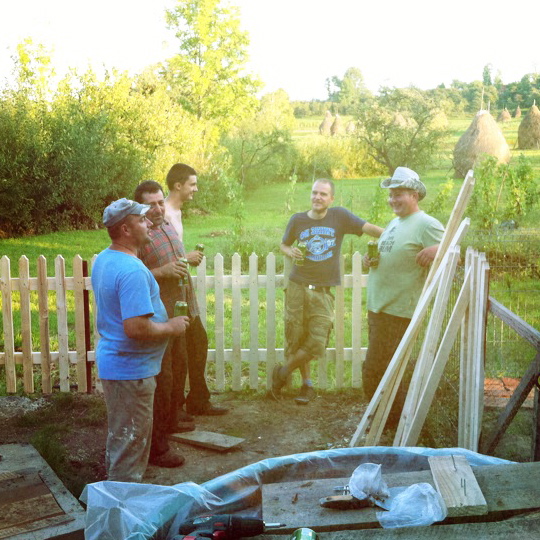 Last but not least there are our neighbours, who made us feel welcome in the village from the very beginning. They are helping us wherever they can and for the renovation of the hostel their expertise on wood and other construction work has been great. Without them we couldn't have make the place so beautiful. While you are staying with us, you are likely to meet some of them here or on your way in the village.
We feel privileged to be able to live in a village like Breb surrounded by an unique nature and culture. Fot this reason we set up Babou Maramures, to share this special place with others. And because we love travelling so much, it's great to create a welcoming stay for travellers from where the local life of Breb can be experienced.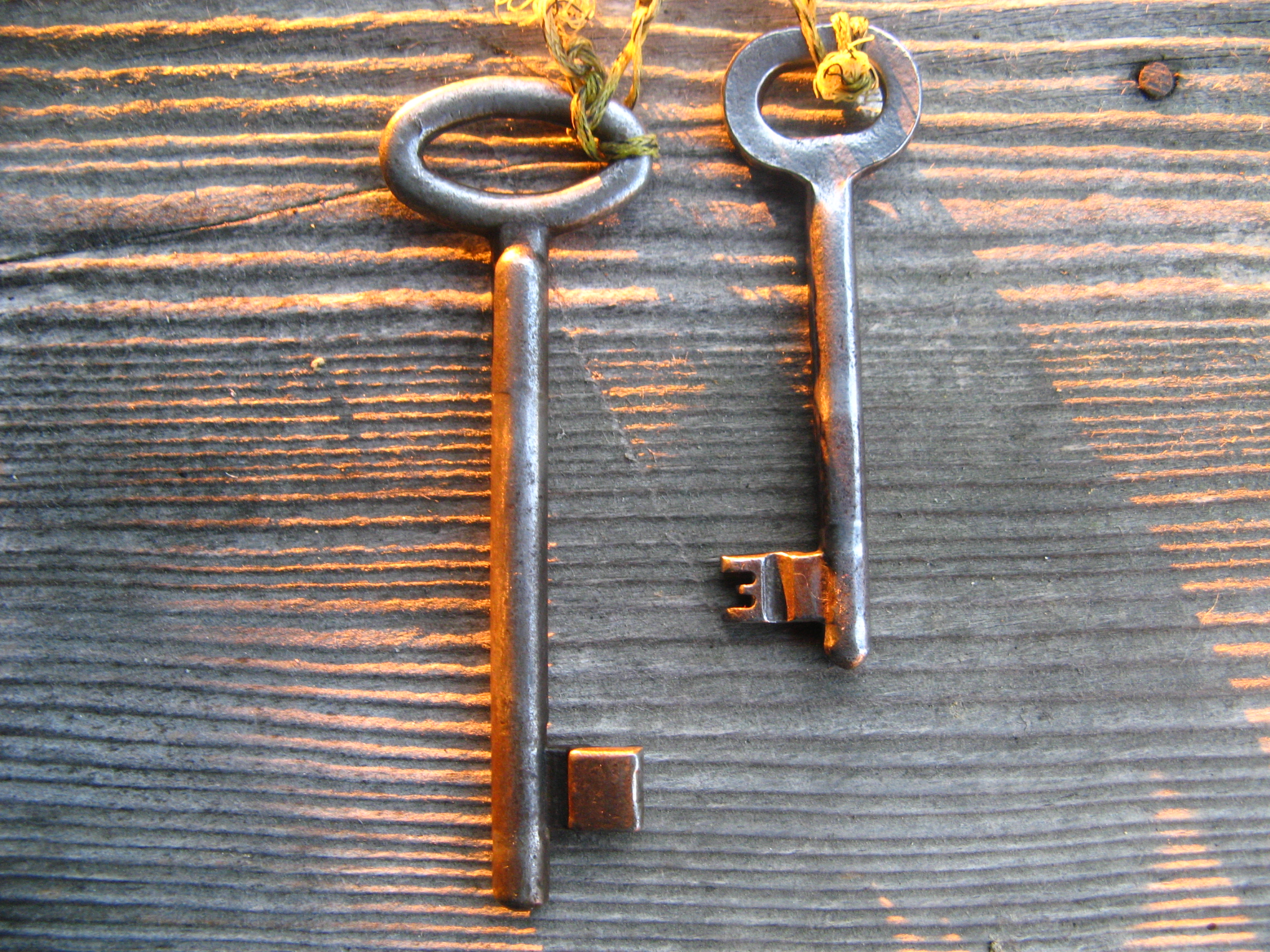 Contact         +40(0)362402558 or +40(0)768397339        info@baboumaramures.com 
Adress           Breb 149    437206 Breb Maramureș       Romania